Tuition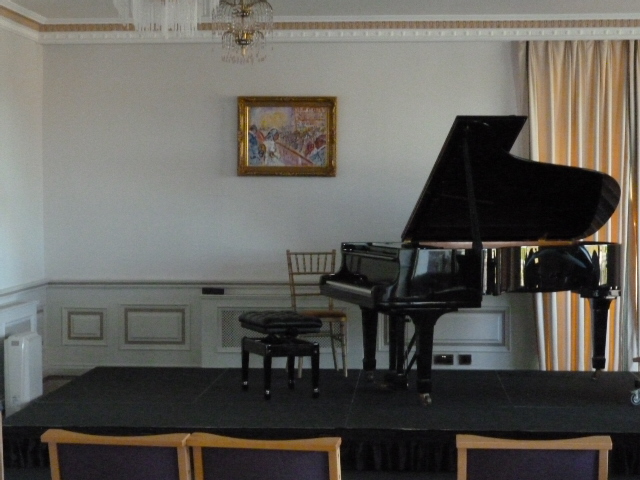 The tuition will follow the same pattern so successfully developed over fourteen years on Normandy Piano Week which was unique in offering serious amateur pianists the ideal environment to develop and raise the level of their playing. The course is limited to 9 full participants, and each participant has at least 90 minutes of sympathetic individual tuition a day, unlimited use of a piano throughout the whole day, and the possibility of playing in the group class to be held every evening in the Concert Hall of the Jersey Academy of Music. It is planned that BBC Radio Jersey record the final closing concert at the Jersey Academy of Music on Saturday 1st June 2013.
The course includes an introduction to Alfred Cortot's exercises on piano technique and his approach to solving specific technical problems. The approach is primarily oriented towards improving the freedom of participants' playing and thereby raising their level of playing. Techniques for memorising and practical elements of harmony will also be shown.
There will be many opportunities to perform, albeit in an informal atmosphere!
MASTERCLASS- STUDENTCLASS:
It is a great honour that Idil Biret, who studied directly with Alfred Cortot, will be present and give a Masterclass/Studentclass on Wednesday 29th May 2013 in the Concert Hall of the Jersey Academy of Music.
As part of JIFFAP, Idil Biret will also be playing a full recital at the Jersey Arts Centre on the 28th May 2013, in a programme which will include the complete Chopin Etudes op25.
Alfred Cortot (1877-1962) has been described as one of the most influential pianists of the 20th Century and was one of the great pianists in the Romantic tradition. He is held in great esteem by many of the leading contemporary pianists in the anglo-saxon world as much as in France. 'One of the great recreative artists of the 20 Century' (Stephen Hough)
GUEST TEACHER:
Frédéric Aguessy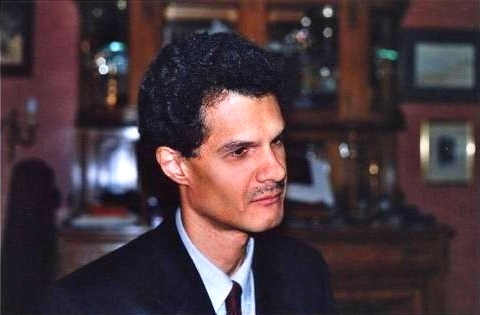 Frédéric Aguessy, born in Paris in 1956, studied piano with, amongst others, Yvonne Lefébure, Pierre Barbizet, and Dominique Merlet at the Conservatoire National de Musique de Paris. A prizewinner of the international piano competitions of Naples, Geneva, Santander and Budapest, he won First Prize in the Marguerite Long – Jacques Thibaud Competition in 1979, which launched his international career resulting in performances from London to New York, Japan to South America, and across most of the mainland European countries – Germany, Switzerland, Italy, Portugal, Spain, Poland and Hungary.
Frédéric Aguessy performs with the major French orchestras and numerous foreign ones in Germany, Eastern Europe, Portugal and participates in many international festivals such as the International Festival of Yokohama (Japan), Festival de la Roque d'Antheron, International Festival of Montpellier, Festival Estival de Paris, Festival of Young Soloists of Antibes, and Radio France. Recently Frédéric has toured Japan and South America.
As well teaching for the American Conservatory at Fontainebleau, he has taught at the Conservatoire National de Musique de Paris – where one of his students was Cedric Tiberghien - and is currently Professor of Piano at the Conservatoire de Rouen in Normandy.
Michael Stembridge-Montavont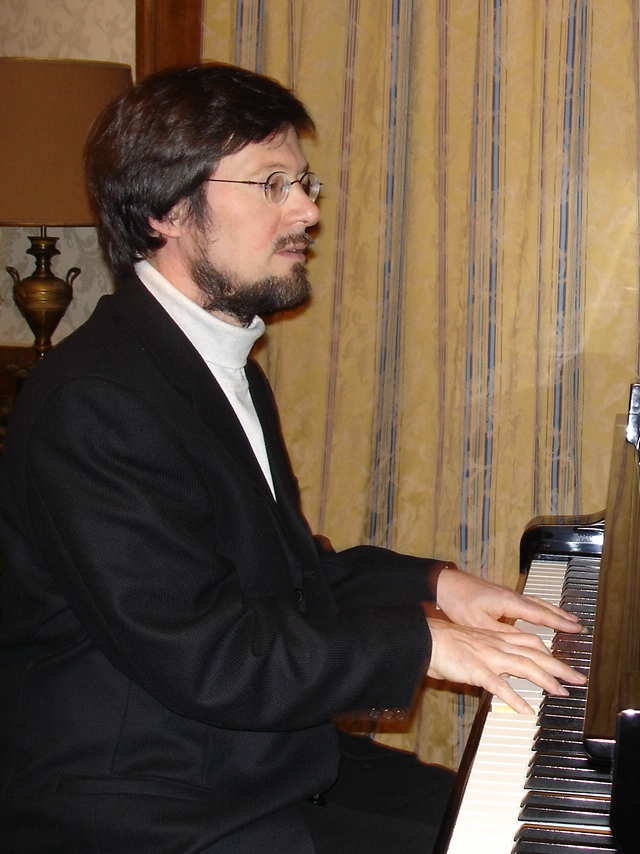 Following earlier studies at the Royal College of Music in London, Michael Stembridge-Montavont studied with, and later was associated with, Jean Micault – a pianist firmly in the 'Cortot' tradition - for over nine years in Paris. Jean Micault was nominated directly by Alfred Cortot himself as professor of piano at the Ecole Normale de Musique, the world-renowned private conservatoire founded by Alfred Cortot in 1919.
As well having performed extensively as solo pianist and accompanist (primarily of singers) in France, Italy and the UK, Michael Stembridge-Montavont has also carried out much research into the playing of Alfred Cortot and his conception of piano technique.
Widely read articles have been published in the specialist musical press: Piano, Pianist Magazine, International Piano Magazine. Many of these ideas have been refined over the fourteen years spent teaching a large variety of students for 'Normandy Piano Week' and in giving dedicated workshops on Alfred Cortot's conception of piano technique.
A further article on Alfred Cortot by Michael Stembridge-Montavont was recently published in the November 2012 issue of International Piano Magazine.
Michael Stembridge-Montavont was also involved in the setting up and development of CEPOR (Concours Europeen de Piano) held in Normandy, France – particularly the artistic vision in association with the founder Yves Robert.
He is encouraged in his career by François René Duchâble.
'Un virtuose incontesté' (OUEST FRANCE)
'Cortot aurait aimé' (JEAN MICAULT)
'The insight into Cortot was fascinating'
'I found your session extremely interesting and congratulate you on your wide-ranging knowledge of piano technique, in particular in relation to Cortot and Chopin.'
ARTICLES
Variations On A Theme Of Chopin (Piano Magazine) : Article
The ideal teacher (Pianist Magazine #23) : Page one, Page two, Page three
Classical pianist passes on his talents in Hampstead (Hampstead & Highgate Express) : Article
TEACHERS / ASSISTANT TEACHERS:
Jillian Skerry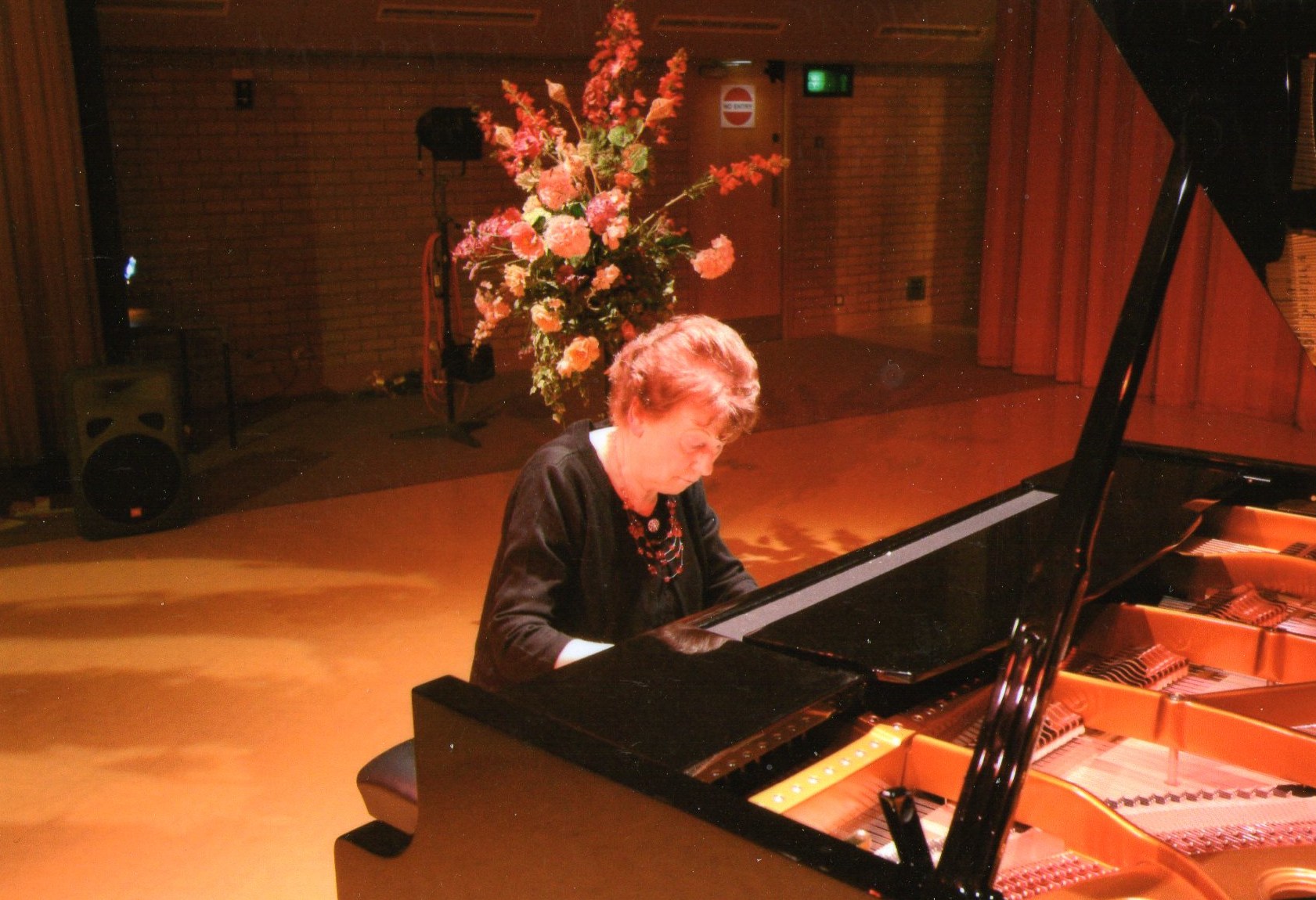 Following studies at the Royal Academy of Music in London, Jillian Skerry trained at the Vienna State Academy of Music and later with Vlado Perlemuter in Paris. As well as performing at major British venues – including the South Bank - Jillian has toured Britain for the Arts Council, performed on the Continent, Australia, the USA and the Far East, appearing on radio and television.
Formerly on the teaching staff of the Royal College of Music, Jillian teaches for the colleges of Cambridge University, Anglia Ruskin University and for summer schools in England and France and Taiwan.
Jillian is Artistic Director of the Hinchingbrooke Bösendorfer Concerts in Huntingdon, Cambridgeshire.
Caroline Sablayrolles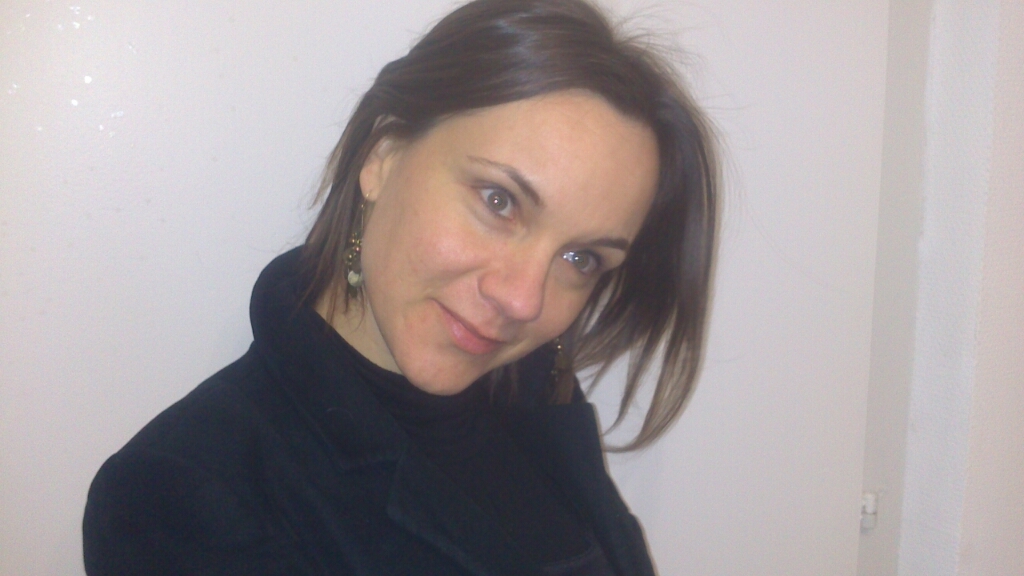 Caroline Sablayrolles est une jeune pianiste française qui se singularise par sa personnalité et sa sensibilité musicale.
Son parcours est exceptionnel. Elle travaille sous l'œil attentif de Rena Shereshevskiya et croise sur son chemin musical des personnalités comme François-René Duchable, Jean Micault, Hélène Toinet-Ménard...
Mais la rencontre qui bouleversera sa vie pour toujours sera celle de Maria –João Pires qui l'invite au Portugal pour étudier au sein du Centre d'Etudes pour les Arts de Belgais.
Elle passera quatre années aux côtés de ce grand maître. Au-delà d'une vie musicale intense et riche en enseignements, en rencontres et en partages, Maria-João Pires ouvre la jeune pianiste à une profonde réflexion sur la vie, la musique, les concerts mais aussi sur les moyens de dépasser les limites qu'impose une petite main ou un handicap visuel.
La diversité et la richesse de ses rencontres vont façonner la personnalité généreuse que l'on retrouve dans le jeu pianistique de Caroline Sablayrolles.
Cela nous laisse à penser que sa musique raisonnera encore longtemps !
VIDEOS: